Social media paves way for mobile commerce
There has been a shift over the last ten to fifteen years in the world of online commerce. Online buying has morphed into buying through our mobiles and looks set to shift again as social media becomes the centre of the buying experience.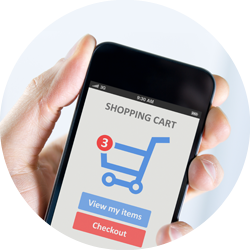 According to this report, the convergence of social and payments gained traction in the Asia Pacific region and has slowly come to the fore in other parts of the world. Euromonitor International's Hyperconnectivity Survey found that 25 percent of people have made a purchase through a social media website.
While the world is moving this way to social commerce, some demographics appear to be moving faster. For those under the age of 30 and emerging market consumers, both groups are more likely to engage with brands and make purchases via social networks, with three to four times as many consumers in markets like China and India reported having made a purchase on a social media network as compared with consumers in the UK and US.
A big factor for the Chinese market is in players such as Alibaba. For example, Chinese consumers see social media as a gateway to discounted goods such as luxury clothing, accessories and electronics. The WeChat messaging app can be used to hail and pay for a taxi.
In the west, social media players have been less confident about introducing social buying and only recently have Facebook, Twitter and Pinterest made steps in that direction.
Previous:
Global digital payments to hit $3.6 trillion in 2016
Next:
The future of payment revealed at Money20/20 Europe!